In the early 1980's, Dharamsala was still a very remote place then, and did not boast a single hotel that one would classify as comfortable. We have begun Norbulingka, and we needed a well-appointed guesthouse both to serve important guests and earn income for the institute. We hired David Porter, a respected architect in the area, who conceived the Chonor House building and supervised its construction with great care. The excavation for the foundation began in the fall of 1988, at the same time as Norbulingka, and unearthed remnants of the British courthouse that we were told collapsed during the 1906 earthquake.
Construction completed with great difficulty as materials had to be hauled using donkeys and mules as the site was about 100 meters from the nearest road. In the drive to make Chonor House a place for visitors to remember, we decided to custom build all the furniture and give each room a unique theme. This would allow us to be very creative and also give Norbulingka artisans plenty of work. It was deeply satisfying to be able to simultaneously give work to people who needed it and create beautiful things in the process. Finally in the spring of 1993, Chonor House was ready to open its doors for business. In the same year, we opened Norling cafe, a vegetarian restaurant on the Norbulingka grounds, and in 1994, Norling Guesthouse was completed. By 2012, Norbulingka hospitality was contributing a great deal to Norbulingka's sustainability and we continue to serve guests from all over the world.
In 2014, Norbulingka Hospitality added a third hotel, Serkong Guesthouse in Mcleod Ganj, a handsome building with stunning views that is close to town but away from the bustle.
Our hotels offer an experience of Tibetan culture and hospitality. Tibetans are famous for their friendly warmth and hospitable nature and you will experience it for yourself when you come to stay with us.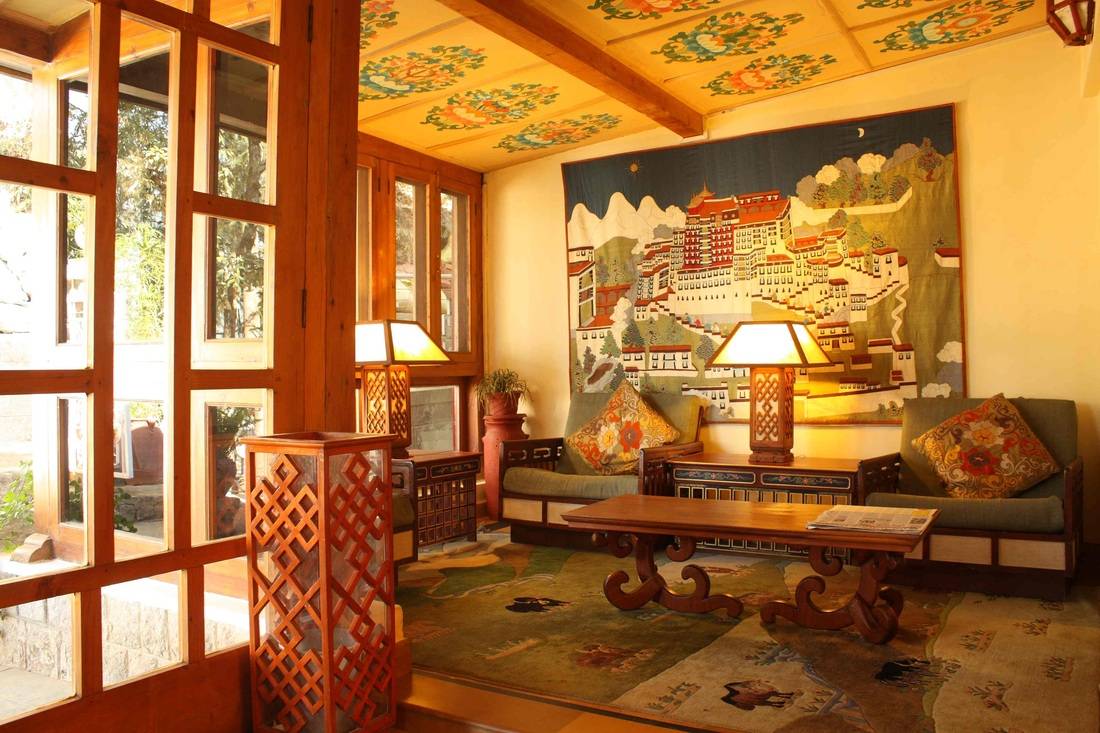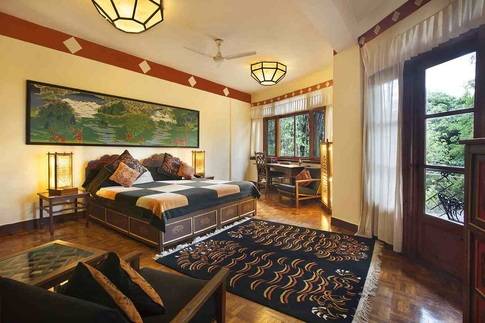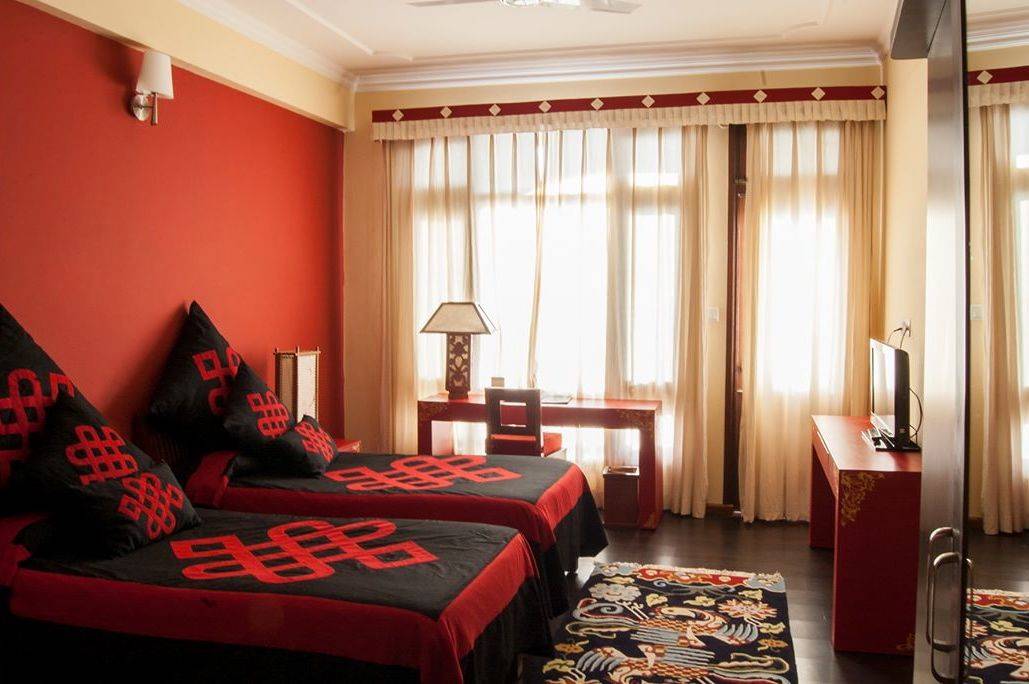 CHONOR HOUSE
Chonor House, a branch of Norbulingka, was designed and built by British architect David Porter in a style intended to blend with the natural environment of the hills overlooking the Kangra valley. Chonor House, Norbulingka's uptown guesthouse, is conveniently located nehttps://gem-3910432.netar the Thekchen Chöling Temple adjacent to HH the Dalai Lama's residence. Each of its well-appointed rooms is beautifully decorated according to a unique Tibetan theme. Set amidst tall cedars, Chonor House is peacefully removed from the hustle and bustle of the town.
NORLING GUESTHOUSE
Norling House is surrounded by the lush gardens and flowing streams of the Norbulingka grounds. Each room is themed according to a different animal from Tibetan mythology and is a showcase of the work of Norbulingka artists, as all the furniture and original paintings were lovingly hand crafted and painted in Norbulingka workshops. Our guesthouse is the perfect place to spend a relaxing holiday, in a setting so peaceful you will feel you have stepped into paradise. We strive to offer our guests all the modern comforts in a setting of traditional Tibetan charm.
SERKONG HOUSE
Perfectly located off the main square in McLeod Ganj, Serkong House is close to everything the town has to offer. With a fresh and bright feel, but the warmth of Tibetan hospitality, Serkong House is a perfect place to spend your holiday. Rooms are accented with beautiful pieces handmade at Norbulingka Institute including our carved wooden lamps, organic cotton bedcovers, and cushion covers.
Our hospitality website is under construction, until then please contact below for your reservation inquiries.
Chonor House: chonorhs@norbulingka.org
Norling Guesthouse: guesthouse@norbulingka.org
Serkong House: chonorhs@norbulingka.org