S O C I A L P R O G R A M S
Norbulingka not only provides gainful employment to Tibetan refugees, but also supports many social welfare programs to improve the lives of our staff. Part of Norbulingka's mission is to maintain a community where Tibetan values can flourish. Encouraging an environment where people feel happy and settled ensures the continuation of our project for many years.
We offer daycare and kindergarten free of cost to all children of Norbulingka staff. This relieves a huge burden from parents' minds because they can be assured that their children are nearby and being looked after with the greatest care. This also ensures that nursing mothers are still able to work as they are allowed special breaks in the day to go and nurse their children. Growing up together, our kids provide a kind of glue for the Norbulingka community, and help to bring us closer. Providing early childhood education also plays a large role in preserving Tibetan culture, as kids are taught Tibetan language and values from an early age.
Our daycare began in 1992 with only five children. Today, there are around 87 children, nurtured by a loving staff of seventeen.
Our teacher's have been trained and teach according to the Montessori method, which encourages kids to explore the world on their own, learning through experience. It aims to create people who are independent and self-motivated; children are allowed and encouraged to follow their own natural interests, and learn by doing rather than listening, and teachers are trained to trust these instincts of the children. We have found that this method also increases the confidence and creativity of children, and Norbulingka kindergarten students joining the bigger Tibetan public school for first grade are usually at the top of their classes.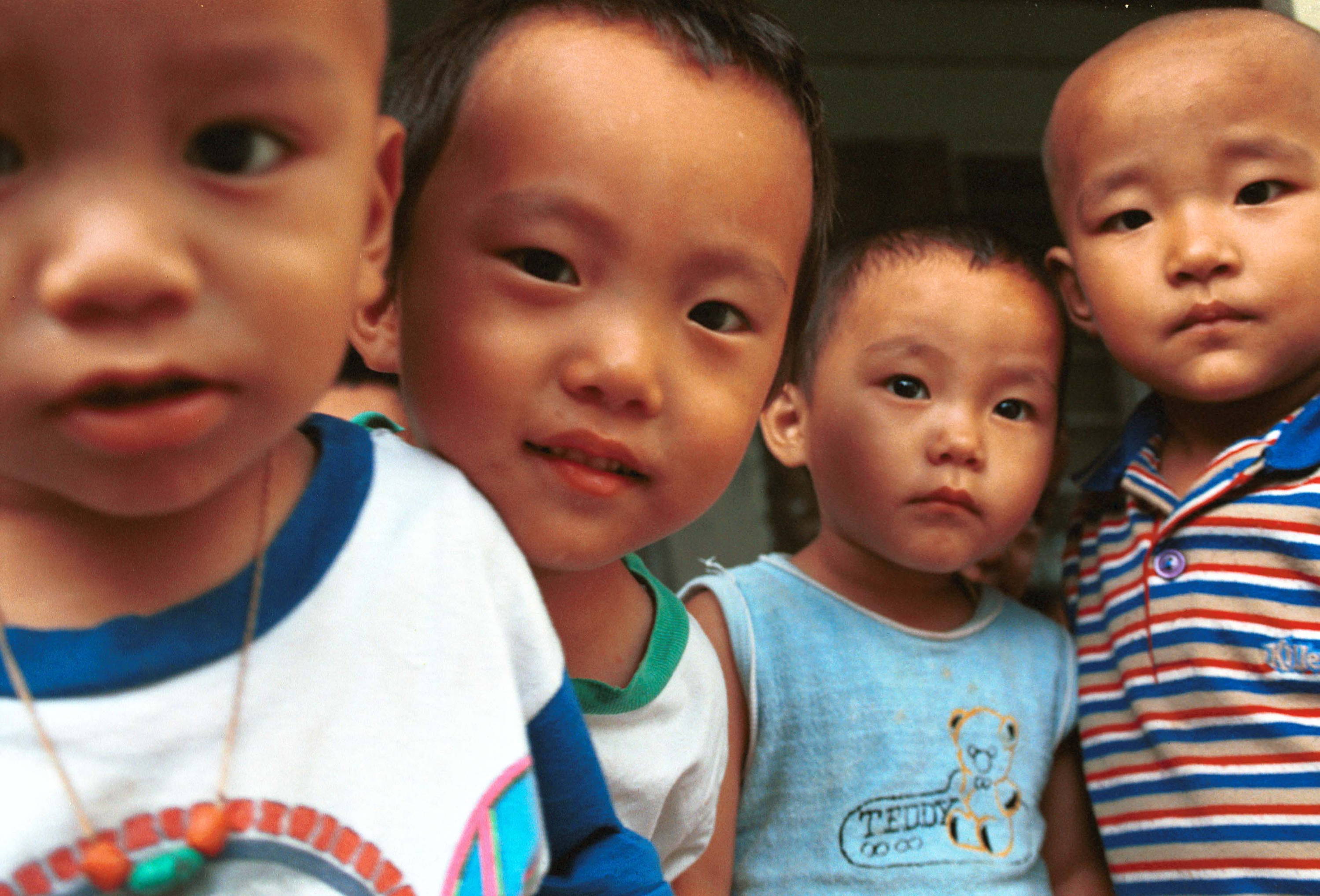 Tibetans have adapted many of the traditional Montessori materials to their own culture and language. One example of an innovation is Tibetan letters that are made out of sandpaper. By tracing the letters with their fingers, the children learn the letters not as abstract symbols, but as real and tangible things. When they begin writing, they are then able to make the shape of each letter easily because they are intimately aware of how it feels.
As another part of our mission to instill Tibetan values in the younger generation, our kindergarten holds morning and afternoon prayer sessions, and also instructs the children in Tibetan dance and singing. Performances are given several times a year with the children dressed in full traditional costumes and it is a great event for the entire community.
An ongoing project at the school is developing a library for our children, so that they may be introduced to books from a young age, and hopefully develop a life-long love of reading. Please consider donating to help us support our growing library. We have created a Wishlist on Amazon of books we believe will be of interest and benefit to our children, who range from newborns to six years of age in our kindergarten, and up to 14 in our after school program. Through this, donors can select the books they wish our children to have, and these will be shipped directly to Norbulingka. You can find our wish list here.

SUPPORT FOR OLDER CHILDREN
Norbulingka contributes the yearly school fees for all our staff's children after they graduate from our kindergarten and go to the nearby Tibetan school. The older children (6-15yrs) are then taken in our after-school care, where they receive help with their homework, provided tea/snacks and have a safe environment in which to play and learn until their parents finish work in the evening. They attend the program full day on all school holidays when it is a work day for their parents and the children love it there because they get to spend time with caregivers & teachers who have cared for them since they were babies.
We currently have about 30 children attending the program, our number swell to over 90 children during school summer and winter holidays, when children who have scattered to different schools in the area come to spend time with their family in Norbulingka. In the program, our aim is to build a curriculum that includes academic, performing arts and other activities that help develop character and self-confidence in our children. We believe it is crucial to provide a program that enhances their development within and beyond the education they receive at school but also make it a fun and entertaining for the children.
Our school and the after-school program are always in need of improvement and many of our requirements are unmet due to budget constraints. Please email info@norbulingka.org if you would like to support and donate towards our children's education.
The Norbulingka clinic employs two full time nurses to look after the welfare of our staff. We provide basic medical services, and also supplement the costs of any hospital expenses. In addition, if an individual has no one to assist them, one of our nurses will accompany the patient to a nearby hospital and remain with them as long as necessary. We invite volunteers and seek aid from organizations from time to time who can help provide additional support for our employee's well-being. Our Academy of Tibetan Culture students and art apprentices are offered complete medical care, and the children in our nursery receive monthly check-ups.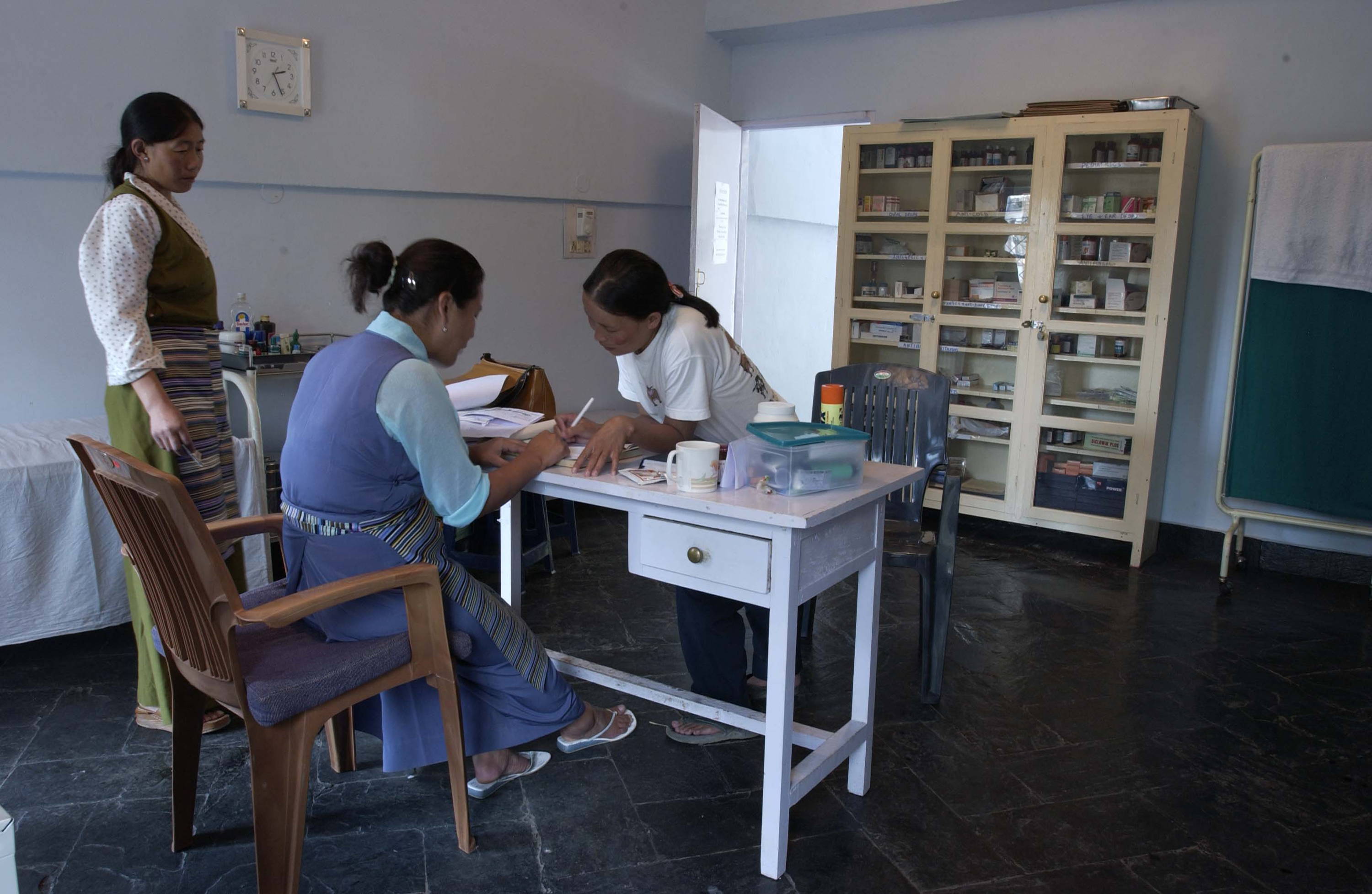 Norbulingka provides free accommodation for many of our staff members. For those whom we do not have space for in our apartment buildings, we offer a stipend each month for housing in addition to their salary. Most Norbulingka staff live in the neighborhood which has sprung up around the Institute, and so our community has the feeling of a small town, where everyone knows everyone else. Few cars pass through our streets, so children can roam safely, and neighbors look after others' children as their own. Walking after dark is completely safe, and theft is almost unheard of, the way a real community should be.
We recognize that the success of our mission is dependent on the well-being of the individual members who make up the Norbulingka community. The best work comes out of a sense of joy, and so we are dedicated to ensuring the comfort of our employees both in and outside of work. Norbulingka facilitates various cultural activities for our staff each year, such as fairs, prayer sessions, song and dance performances, and basketball tournaments. Our goal is to foster an environment where Tibetan community and family values can flourish. Only by nurturing our community can we hope to thrive as an organization.